J.C. ESTRADA ROOFING, INC.
History
Established in 1998.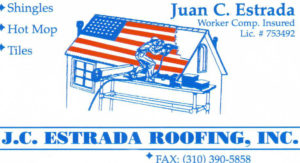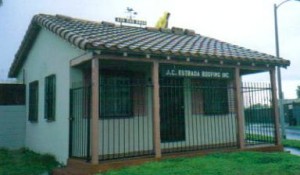 J.C. Estrada Roofing was started by owner Juan Carlos Estrada In 1990 with 10 years of experience at that time. With help from family and friends. The business was incorporated in August 28, 1998. I supervise and estimate the jobs.
license #753492
Meet the Business Owner
Juan Estrada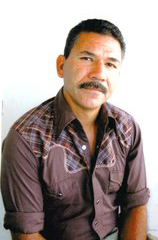 I am an early riser, I drink lots of coffee, graduated from high school, I am married to a Brazilian woman and have two kids, both girls In kindergarten and preschool.




Phone: (310) 915-1912


Email: jcestradaroofinginc@yahoo.com